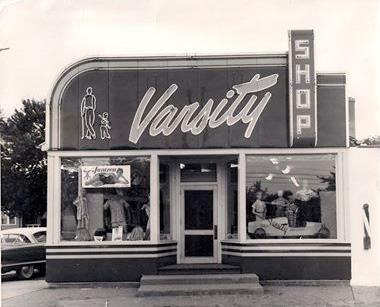 Libin's (Libin's Varsity Shop as many remember) was first started in November of 1953 by the owner Fred Libin, who is still involved with the business today.In 1954 Libin's relocated to Kalamazoo's first shopping center, its current location, Cork Lane Shopping Center. The store was expanded in 1975 and again in 1981 to accommodate the demand.
Libin's is a menswear retailer with something for every occasion. Whether you have a corporate meeting in a boardroom or are going to have some fun at a Saturday football game, Libin's has what you need. Formal, business, business casual, and weekend wear. Regardless of your need, they will cover you from head to toe.
Not only does Libin's have an extensive menswear inventory, they also have a large section of
Big & Tall as well as a Ladies section carrying many popular brands. If you are getting married or going to a formal event, Libin's has a vast line of formalwear rentals to choose from.
Get personalized service from an experienced and professional staff that will be more than happy to help you